Andrew Temby, OTR/L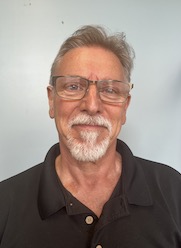 For 26 years, I've been treating people all over the country as an Occupational Therapist, in many different settings from orthopedic to neurological. I've become increasingly aware of how profound and powerful an effect the empathetic use of one's hands has on facilitating lasting restoration of natural movement patterns, mercifully easing pain and making lives easier to live in more fully.

I've discovered through its use that MFR helps people suffering through a wide spectrum of challenging conditions. On a personal note, my wife and I both recognized it was no coincidence that, almost immediately after I committed myself to pursue this path exclusively, the grand opportunity to work at Monadnock Myofascial Release has materialized. I am so grateful to be here, and I look forward to working with you."
Whitney Shepperd, OTR/L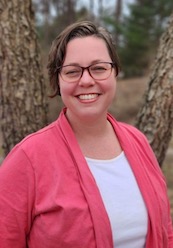 Whitney graduated from Springfield College in 2010 with a Master's Degree in Occupational Therapy. Since that time, Whitney has primarily worked in two community hospitals in Western Massachusetts. In 2013, she attended her first John Barnes course and knew she had found her niche! In 2015, Whitney became a certified Lymphedema Therapist. Whitney finds these two modalities to be complementary and feels excited to bring the lymphedema specialty to Monadnock Myofascial Release.Whitney lives in Western Massachusetts with her family. When she isn't working, she is spending her free time swimming, dancing or reading in her hammock.