We are an Occupational Therapy practice specializing in Myofascial Release, specifically the John F. Barnes, P.T. Approach.  We also offer other modalities that are complementary and use them as needed in your care.  They include, but are not limited to: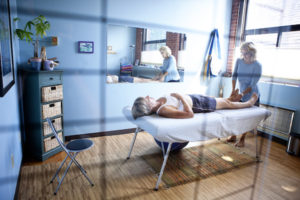 Massage therapy
Kineseotaping
Movement re-education
Therapeutic exercises
Sensory integration
Strengthening
ADL training
Body mechanics and ergonomics
Active listening and coaching
Meditation and body awareness training
Unlike other O.T. or P.T. private practices we devote your entire 45 minute or more of treatment solely to you.  We take pride in the quality of care we provide and we strive to ensure the success of your treatment program. We partner with our clients in their care, and count on them to report back to us the changes that they've noticed and as well participate in doing their home exercises.  A thorough home exercise program is given over time to each client so that they have a tool box of techniques they can use to help themselves.  And, it is true that the more you use your home exercise program the quicker you'll see results, and the more long lasting they will be.
Insurance and Self Pay Programs
We offer two individual treatment programs for our clients.  Both begin with an initial evaluation followed by treatment recommendations and you will receive quality care with either.
Health Insurance billing-most clients take advantage of this program first.  The benefits are: your health insurance company pays for a portion of your care, and the payments for our services count towards your overall health care deductible. We bill most major health insurance companies and we find out what your coverage is before your first visit.  The limitations are: a doctor's referral for Occupational Therapy with a diagnosis is required, and your health insurance plan dictates the treatment program we can offer. Each plan is different and they change regularly.  When you come in for your evaluation we will prescribe a treatment plan for you based on this, informing you of what to expect, and what is expected of you. Generally, health insurance will allow one to two visits per week for 4-8 weeks of treatment.  This program is ideal for those of you who have a specific medical condition you want addressed, especially one that is new or exacerbated.
Once you've completed your health insurance treatment program, you may have reached your goals, many of our clients do!  However, if you haven't or if you feel you need or want ongoing care, we will move you to our self pay program.  This is available for anyone at any time.  Plenty of our clients use just our self pay program because it is tailored to YOUR needs and wants around time, money and services  And, we do offer discount packages for treatment with our staff therapists. The benefits of this program are many, and the limitation is that you will pay out of pocket.
---
Evaluating for fascial restrictions includes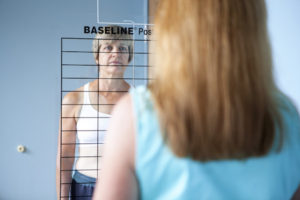 a visual assessment in standing, sitting, lying and while moving
a tactile assessment of the tissues while treating
asking for feedback from the client about connected areas felt during treatment
an energetic assessment
Evaluation and treatment work best if you bring a pair of shorts and a workout top to change into.
Assessing is an ongoing process during treatment as the therapist is attuned to feeling the restrictions release and moving into the next barrier.