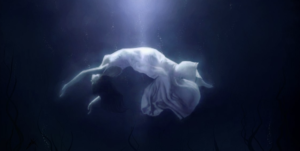 Myofascial Release Study Group and Water Unwinding led by Molly McMillan, OTR/L and owner of MMFR

EVENT DETAILS:
If you have taken at least MFR I with John F. Barnes, P.T. MFR Seminars, you are welcome to attend this event.  I'm very excited about doing this again in 2019.  It's one of my favorite events. Be sure to register soon as this event can fill up quickly!
DATES: Sunday,January 27th and February 24th, 2019
TIME: 12:30-2:30 Study Group, and 3-4pm Water Unwinding.
LOCATION: Study Group at Monadnock MFR, 103 Roxbury St., Ste. 200 C, Keene, NH, and Water Unwinding at YMCA, 200 Summit Rd., Keene, NH
COST: $70 for both, $35 for the study group and $35 for the water unwinding
RSVP: Required for the water unwinding as space is limited, and requested for the study group.Bring your treatment clothes, swim suit, and towel.  If you have a nose plug, and goggles they can help.  The YMCA has lockers without locks, so either bring your own, rent one from them, or leave your valuables in your car.
Register by emailing molly@monadnockmfr.com
---