Molly McMillan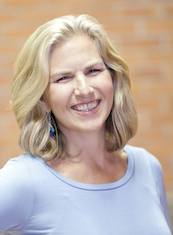 Molly McMillan, OTR/L is an Occupational Therapist with almost 30 years of experience working in diverse clinical settings. She founded Monadnock Myofascial Release, PLLC after moving to the Keene, NH area in 2008.
Since 1996, she has studied extensively with myofascial release founder John Barnes, P.T. She is an expert, and a valued mentor in his MFR Approach. She is one of only 8 presenters in the world who teach for his company, MFR Seminars internationally. And, she is the only presenter who teaches three of his classes, Pediatric MFR, Fascial Pelvis MFR, and MFR I DVD seminar.
Molly has chosen to use this form of myofascial release, as her private practice's primary modality because she has found its' theory and practice to produce successful results in a minimal amount of time. She experienced this herself at her first MFR class, and has now worked with hundreds of clients experiencing the same relief of pain, and improvement in function and quality of life.
Molly has been featured in a national O.T. publication, Today in O.T., on the Oxygen Network in The Journey with Caroline Myss, and in their Town Hall Meeting. She presented an Introduction to Myofascial Release webinar for Occupational Therapy online last year. And, she will present at the NHOT conference in Concord, NH this October. She has presented at numerous hospitals, medical and dental offices in NYC and in NH. Molly is a MFR mentor who holds study groups at both offices for MFR practitioners, and has offered self-care and educational classes for clients. She has a passion for helping clients using her knowledge, and her skill to educate them, and guide them on their wellness journey.
Molly has a bachelor's degree in Occupational Therapy from The Medical College of Georgia where she graduated cum laude, was elected to the Alpha Eta honor society, and to represent her class at the national conference. She has taken numerous continuing education courses related to her field, for a full list please inquire.
Molly lives in Keene, NH with her 10-year-old daughter Serafina, and their dog Sparkle Star. They enjoy many outdoor activities, gardening and traveling. Most recently, you could see them flying on the trapeze in Brattleboro, and boating on the Connecticut river.
Nicole Rainerman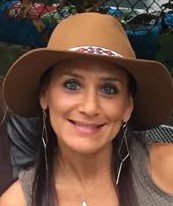 Nicole Rainerman is a New York University graduate with a degree and license in Occupational Therapy. She is an intermediate MFR therapist who also holds a degree and license in Massage Therapy. She has completed course work in The Intuitive Bodywork Patrick Collard Method, Yoga for the Special Child, the Basic Program, and the Asana Pranayama Program.
Nicole has taken many classes over the last three years with the John F. Barnes Myofascial Release Approach.  She has been mentoring with Molly McMillan, OTR/L, owner of Manhattan MFR for the last year. She marvels at how effective it is when working with clients to help them reach their goals. Nicole will continue to participate in continuing education courses to bring progressive and exceptional quality care to her clients. She has extensive experience working in a wide range of rehabilitative settings with diverse populations of clients, and often uses her intuitive skills to help guide her in determining and treating their individual needs.
Nicole is very pleased to be a part of Manhattan Myofascial Release and enjoys creating a safe and supportive healing environment where clients can reach their wellness goals.
Nicole lives in New Jersey with her two daughters, ages 17 and 14.  She enjoys spending time doing Yoga, taking long walks through nature, and being at the beach in the summer.
Karen Hodermarsky - Office Manager

Karen is our new offic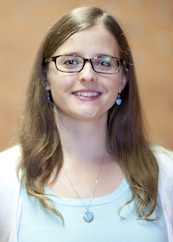 e manager.  She previously worked at Keene Physical Therapy and Sports Medicine as their office manager so she comes with a lot of experience and will continue to grow the health insurance billing aspect of the practice. 
I'm very excited to be joining the wonderful team here at Monadnock and Manhattan Myofascial Release!  I previously worked as the Office and Billing Manager of Keene Physical Therapy in Sports Medicine for the last 6 years.  I'm also a certified Zumba and TRX instructor.  In my spare time, I enjoy swimming, dancing, yoga, cooking and reading.