Molly McMillan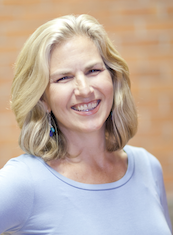 Molly McMillan, OTR/L is an Occupational Therapist with almost 30 years of experience working in diverse clinical settings. She founded Monadnock Myofascial Release, PLLC after moving to the Keene, NH area in 2008.
Since 1996, she has studied extensively with myofascial release founder John Barnes, P.T.  She is an expert, and a valued mentor in his MFR Approach.  She is one of only 8 presenters in the world who teach for his company, MFR Seminars internationally. And, she is the only presenter who teaches three of his classes, Pediatric MFR, Fascial Pelvis MFR, and MFR I DVD seminar. 
Molly has chosen to use this form of myofascial release, as her private practice's primary modality because she has found its' theory and practice to produce successful results in a minimal amount of time. She experienced this herself at her first MFR class, and has now worked with hundreds of clients experiencing the same relief of pain, and improvement in function and quality of life.
Molly has been featured in a national O.T. publication, Today in O.T., on the Oxygen Network in The Journey with Caroline Myss, and in their Town Hall Meeting. She presented an Introduction to Myofascial Release webinar for Occupational Therapy online last year. And, she will present at the NHOT conference in Concord, NH this October. She has presented at numerous hospitals, medical and dental offices in NYC and in NH.  Molly is a MFR mentor who holds study groups at both offices for MFR practitioners, and has offered self-care and educational classes for clients.  She has a passion for helping clients using her knowledge, and her skill to educate them, and guide them on their wellness journey.
Molly has a bachelor's degree in Occupational Therapy from The Medical College of Georgia where she graduated cum laude, was elected to the Alpha Eta honor society, and to represent her class at the national conference. She has taken numerous continuing education courses related to her field, for a full list please inquire.
Molly lives in Keene, NH with her 10-year-old daughter Serafina, and their dog Sparkle Star.  They enjoy many outdoor activities, gardening and traveling.  Most recently, you could see them flying on the trapeze in Brattleboro, and boating on the Connecticut river.
Nancy Bennett, OTR/L
Nan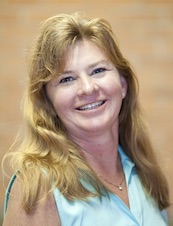 cy has been an Occupational Therapist for over 25 years after graduating from New York University. Since studying myofascial release  ten years ago, Nancy has utilized it with various populations from pediatrics to geriatrics in a variety of settings including in and out-patient rehab, home health and long-term care settings with great success.  Nancy joins Monadnock MFR to continue her pursuit of myofascial release, and to bring her skills and talents to the wonderful clients here.
Nancy has been referred to by physicians and individuals for her expertise in MFR, Kinesiotaping and holistic approach for improvement in function and quality of life.
She is married with 4 children, residing in Rindge, NH. In her spare time, she enjoys camping, hiking and skiing with her family and friends. She is also rewarded by engaging in community service where she has joined in efforts to improve local emergency medical services and the local school system.
Rachael Visconti, MS OTR/L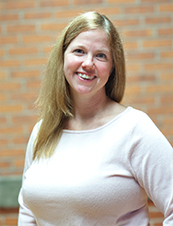 Rachael has practiced occupational therapy in a variety of areas since receiving her Master's degree from Bay Path in 2010. In addition to her work in rehabilitative and mental health settings, she brings experience from both research and education.
Rachael discovered the John Barnes approach to Myofascial Release while seeking effective treatments for her home care clients struggling with severe physical dysfunction, pain, and mobility deficits. Her strong desire to use a holistic and client centered approach allowed these clients to improve in function and participate in meaningful activities. This longing has propelled Rachael to relocate her family to Keene, NH in order to practice full time at Monadnock Myofascial Release.
Rachael loves spending time with her two young children and their pets. She received her teacher's certification in Sivananda style yoga in 2006, and she continues to utilize these skills in her daily life.
Telephone:
603 355-MMFR (6637)
Mike Henry - Office Manager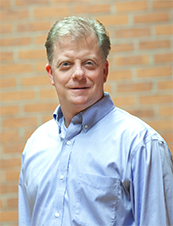 Mike is the office manager for our busy Keene Office.
Mike brings over twenty of healthcare administration experience to our team.  Mike's training and background within human services and business management compliments the clinical expertise of our practice.
He is responsible for the practice's scheduling, medical billing and daily operations.
His goal is to ensure that each of our of clients has a positive experience during each visit to our practice.
Telephone:
603 355-MMFR (6637)